Belgrade Hostel M Accommodation
Hostel M consists of the private rooms and dormitories. Rooms with a different number of beds provide adequate accommodation for individuals, small groups and groups with a bigger number of guests. Hostel in its structure can offer the following rooms:
» Studio - Apartment with double bed and one single bed
» Private room with double bed
» Private room with two beds
» Private room with three beds
» Private room with four beds
» Dormitory (Six-Bed)
In case you need a single room, you can take one of the listed rooms, where of course, the price of the room stays the same as well as the price for a single room. Pricing can be found at the following link - Pricing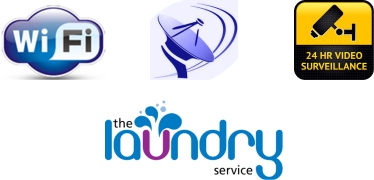 Along with accommodation in a hostel, there are other services that are available to the hostel guests. Services & Facilities available to all guests of The Belgrade Hostel M:
» Private rooms
» Dormitory
» Free Internet access (Wi-Fi)
» Hall with Cable and Satellite TV
» Rooms with double bed with a TV set
» Hostel is fully Air-conditioned
» Sunny terrace

» Self-service kitchen

» Free coffee and tea all day long

» Free lockers
» Linen Included
» Towels Included
» Laundry Facilities
» Hot showers 24 h/day
» Separate bathrooms for ladies and gentlemen
» Highest level of cleanliness
» Free parking
» Secure and free parking for bikes
» Reception 24 h/day
» Video surveillance 24 h/day

» Provided proper fire protection under the law of the RS
» All necessary facilities just next door
It is important to note that after just a few minutes walk from Hostel M in Belgrade there are objects that may be of interest to our guests as well as restaurants, pubs, supermarkets, bakeries, cake shops, cinemas, theaters, museums, pharmacies and health care facilities, currency exchange offices and many others.